News
Artegon Marketplace Opens Today
November 20, 2014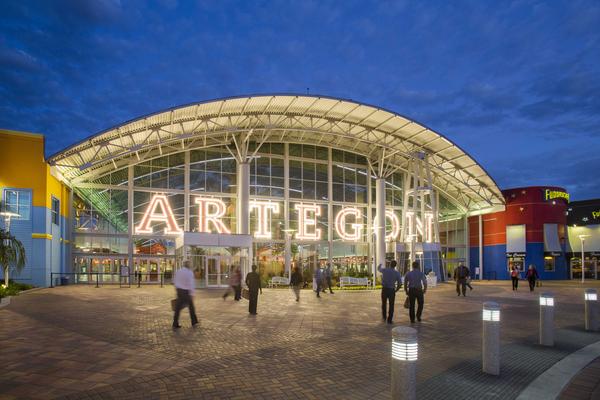 Artegon Marketplace in Orlando opens today, Friday November 20.  Artegon, formerly known as Festival Bay Mall, is an artisan market currently boasting more than 160 artist booths or kiosk shops selling handcrafted items, art, and food.  By 2015, Artegon will feature approximately 300 shops.  Festival Bay anchor stores, such as Ron Jon Surf Shop, Bass Pro Shops Outdoor World, Cinemark Theaters, and Shepler's Western Wear will all remain in Artegon.
The renovation was completed by Paragon Outlet Partners and reportedly cost $70 million.  In order to re-purpose Festival Bay for Artegon, much of the architecture of the building was kept in tact. However, the atmosphere has moved away from the tropical theme of Festival Bay in favor of a more industrial theme.
New stores in Artegon include Toby Keith's I Love This Bar and Grill, Radbourne Skatepark, and Berghoff German Beer Hall.
This renovation is evidence of Orlando's thriving construction market.  Please contact Walker Miller Equipment at 407-299-2620 for your construction equipment needs.
Find Any Part By Number