News
Dr. Phillips Center for the Performing Arts Now Open!
November 13, 2014
The Dr. Phillips Center for the Performing Arts opened officially Thursday, November 6th, with an official ribbon cutting ceremony. The ceremony was attended by government officials, media, citizens and donors, including Orlando Mayor Buddy Dyer. The new center is over 300,000 square feet and cost around $500 million. The center houses two theaters, the Walt Disney Theater which seats over 2,700 and the Alexis & Jim Pugh Theater, which can seat 300 people.  The first event was by Country music artist Sheryl Crow. The show was free and performed on the Center's outdoor plaza.
This is just Stage 1 of the Dr. Phillips Center for the Performing Arts. A third theater is in the planning stages, and the theater will be used primarily for classical music and dance performances. Funds for the theater still have to be raised. The Center is also looking to add a hotel on a property adjacent to the new performing arts center, targeting business travelers in addition to people who use the arts center for shows and concerts.
Balfour Beatty Construction performed the design. Sean DeMartino, President of Balfour, said the building is meant to be welcoming and exposed, allowing for a lot of natural light to come in through the glass walls and windows. "There's not a bad seat in the Disney Theater," said Sean DeMartino.
69 Florida Companies were used in the construction, with 49 of them of being located in the neighboring Orange, Osceola and Seminole counties.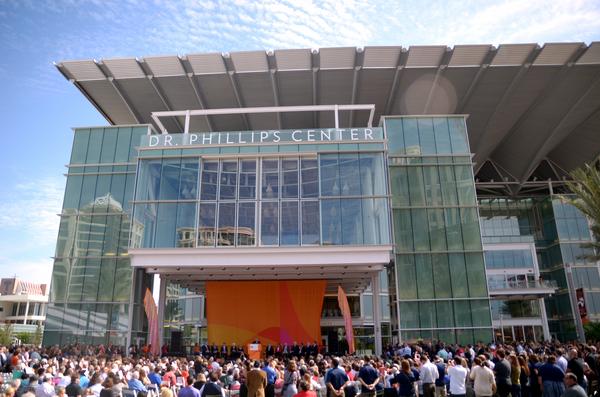 Find Any Part By Number