News
Trader Joe's Coming Soon to Dr Phillips!
November 18, 2014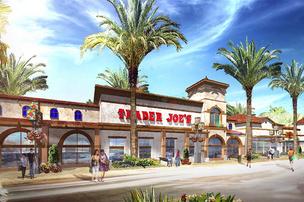 Trader Joe's, a supermarket based out of Monrovia, California, started construction for their newest Florida store in the middle of June of this year, and could open by year's end. The supermarket chain has recently expanded into Florida, with a grand opening in Winter Park this past summer, along with a store coming to Tampa and a store in Boca Raton in addition to the Dr. Phillips location.
Trader Joe's has generally been welcomed by the community, but some of Dr. Phillips residents voiced their complaints about the increase in traffic, as the Winter Park location has experienced major headaches in traffic, parking and overall volume of customers trying to get in and out of the store. Regardless, the Orlando City Council approved the store. The developer, Unicorp National Developments, said the new site will be called Parkside at Dr. Phillips.
Trader Joe's is just another project that indicates that the construction industry is on the upswing again.  Please contact Walker Miller Equipment for your company's construction needs.
Find Any Part By Number